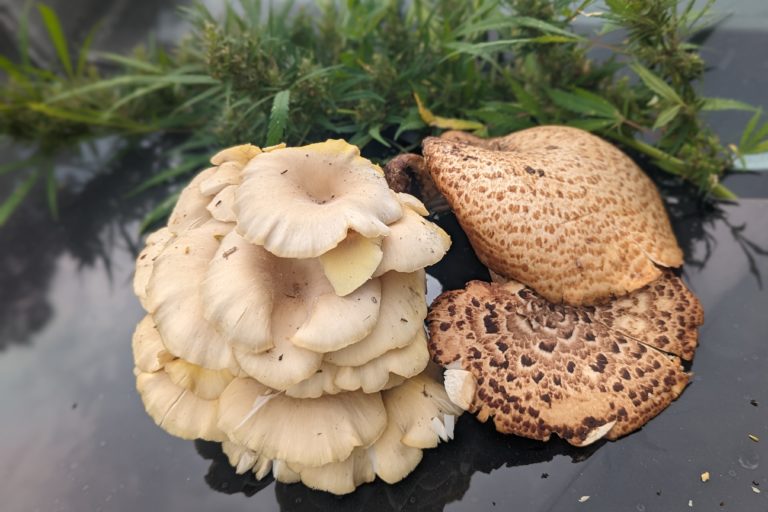 Chef's notes:
This is a quick and easy recipe for a mushroom sauce to go with poached chicken breasts. Really it can go with pretty much anything as it is a very simple and basic sauce. The poaching liquid in the ingredients list is just equal parts dry white wine and chicken stock. You can substitute either or both for this sauce.
Ingredients
8 mushrooms, cleaned and sliced
2 T butter
1 clove garlic, minced
salt and pepper
2 T parsley, minced
1-2 C poaching liquid, or stock and wine equal parts
Quick and easy sauce to go with poached chicken
After poaching the chicken breasts. Melt 1 tablespoon of butter in a frying pan and fry the mushrooms and garlic for a couple of minutes. Add a ladle full of poaching liquid and reduce it; repeat this until you've added and reduced three to four ladles of poaching liquid. Reduce heat to low and whisk in the last tablespoon of butter. Taste and adjust salt and pepper levels. Remove from heat and toss in the parsley. Serve immediately.
Tips & Tricks
A splash of brandy or cognac and a bit of cream right at the end would be lovely.

Instead of parsley a tsp of minced thyme would go well too.